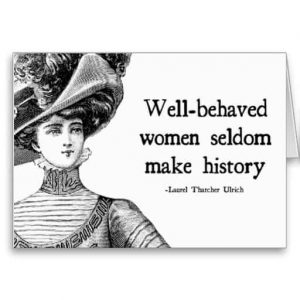 The Women's Mid-Atlantic Bonspiel is at Chesapeake Curling Club December 8-11, 2016. The INFAMOUS WOMEN spiel is filling up fast, but a few spots are still available. Who will you be? Lizzie Borden?…Bonnie Parker?… The Black Dahlia?… Perhaps Shotgun Annie?….or Lady Godiva????
Rink fee is $280.00; 3 game guarantee and meals included.
Please email Julie T. if you need a registration form.
Don't dawdle! The Deadline for registration is fast approaching (October 15 for the spiel).
Click here for the Funspiel Registration Sign Up Form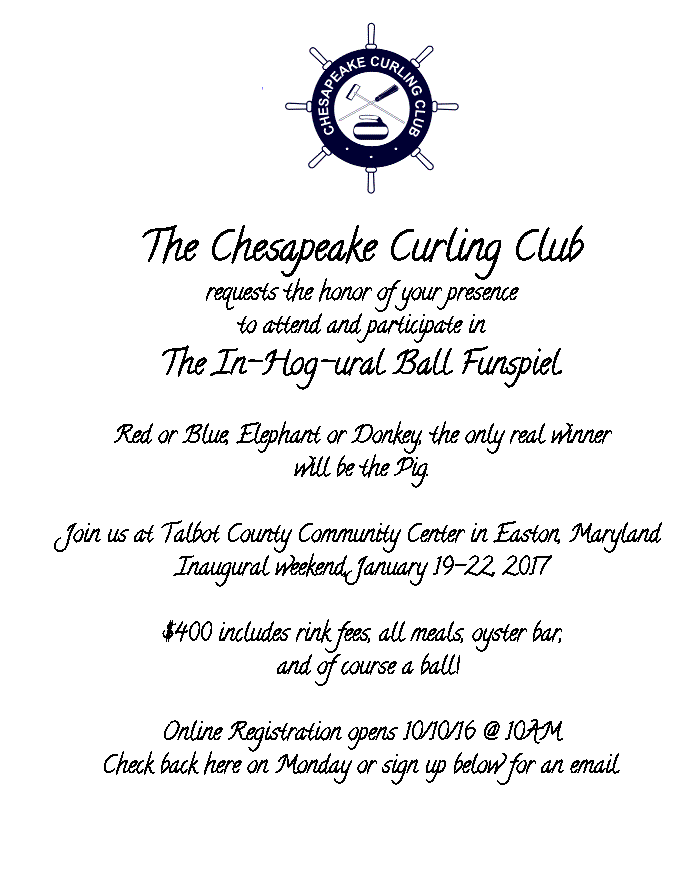 Be sure to sign up for our mailing list below – we'll email you when registration opens (always on 10/10 at 10am)!
Our newest bonspiel returns February 24-26.No gimmicks, just curling, warm room table games, and socializing.  Continental breakfast and all lunches and dinners.  Registration  opens on 12/12 at 12 noon but don't let that stop you from signing up for a reminder below. See you on the ice!
In February, the Chesapeake Curling club holds its annual in-club bonspiel named for one of the founding members of the club, Bill Miller. The Miller Bonspiel is a one-day event, open to full members of the Chesapeake Curling Club. The winning team names are inscribed on the Miller trophy and a pin is awarded to each of the four team members.
"Traditionally, before the final draw of a bonspiel, a bagpiper leads the teams participating in the final draw onto the ice, and then everybody takes a shot of Drambuie (or ginger ale). Isn't curling silly? Actually, it is kind of neat to watch. It was worth sticking around for." – Chris Allen
Bonspiels offer curlers from around the world the opportunity to get together, compete against one another, and help grow their local curling clubs through increased exposure.
Almost every curling club in the world hosts at least one bonspiel (curling tournament) annually. Bonspiels usually span anywhere from 2-4 days. Any number of teams from around the world could compete, however typically most tournaments are open to a total of 24 to 48 teams.
The teams are placed into brackets and play multiple games over the course of the tournament. These events vary widely in terms of competitiveness.  There are some which award large cash prizes to winners but more likely you'll win a coveted gold pin and have your names immortalized on the bonspiel trophy. But the real reward comes in doing what you love, meeting other curlers, and just having a blast.

That's right, this season's Funspiel falls directly on Inauguration weekend, or rather the Inauguration falls right in the middle of our Funspiel. So we've decided to invite the Commander in Chief to our very own InHOGural Ball. While we can't guarantee the...
read more