The Women's Mid-Atlantic Bonspiel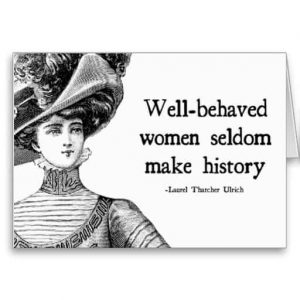 The Women's Mid-Atlantic Bonspiel is at Chesapeake Curling Club December 8-11, 2016. The INFAMOUS WOMEN spiel is filling up fast, but a few spots are still available. Who will you be? Lizzie Borden?…Bonnie Parker?… The Black Dahlia?… Perhaps Shotgun Annie?….or Lady Godiva????
Please email Julie T. at julietsamout@gmail.com if you need a registration form.
This spiel is for ALL WOMEN no matter what club you're from. Another incentive is this spiel is a USWCA Curling Circuit Event! Don't dawdle! The Deadline for registration is fast approaching (October 15 for the spiel).
The Women's Mid-Atlantic is almost full! We are excited to welcome our fellow curlers here – this year the theme is "Infamous Women". Haven't registered yet? Hurry and get your team together while there's still room.  Already registered? Start planning your "infamous woman" attire… whether historical (ie. Cleopatra, Bonnie Parker) , current (Joan Jett, Lady Gaga, …), or fictional (Sally Bowles, Ursula the Sea Witch, …) Sometimes it's good to be bad.