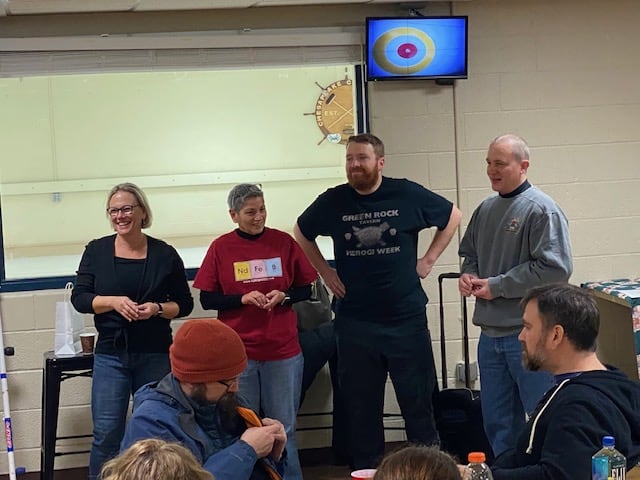 Congrats to Funspiel 2020 The Amazing Raise winners Team Stayer from the Bucks County Curling Club.
SOLD OUT! Registration for the 2020 Delmarvalous Doubles Bonspiel is now full! Feb 28 – Mar 1, 2020 $150 Team Fee Four Game Minimum Heavy hors d'oeuvres on Friday, continental breakfast, lunch, and dinner on Saturday, and brunch on Sunday....
On February 25, the Chesapeake Curling Club hosted the sports podcasts Section 336 and Glenn Clark Radio for a Learn to Curl session and a 6 end competitive game.  The stakes were high, with the losing team forced to eat a head of iceburg lettuce (like an apple)...